SigmaStim Σigma ECT Device
The Sum of All ECT Neuromodulation Innovations in One Device
The SigmaStim Σigma (pronounced Sigma, and herein after called, Σigma) is the most advanced ECT device ever produced. Capable of functioning in "One-Knob Mode" or "Four-Knob Mode", it offers the best of both worlds. The Σigma has the widest range of parameter settings, and the most monitoring channels of any marketed ECT device. It also offers unparalleled safety features and flexibility, and, yet, has remarkable simplicity in setup and use. It is truly the sum of all ECT neuromodulation innovations. Learn more about the new and unique features of the Σigma.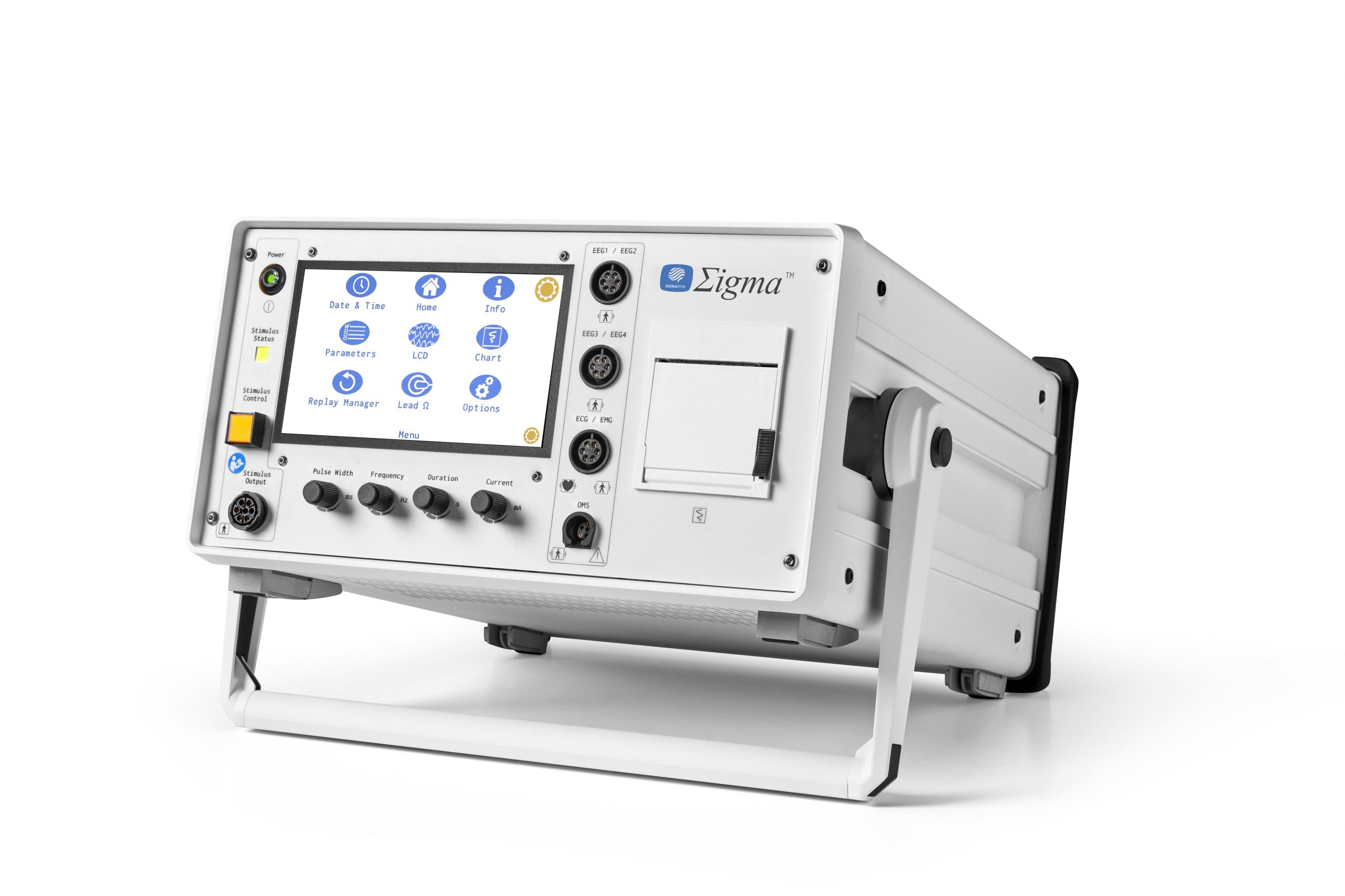 New and Intuitive User Interface
The Σigma utilizes a high resolution color LCD/Touchscreen capable of displaying up to seven physiological traces. The user interface is streamlined and intuitive. The device functions and settings are logically organized into nine menus. Touching the icon for a menu brings up its screen and all available options. Learn more about the Σigma interface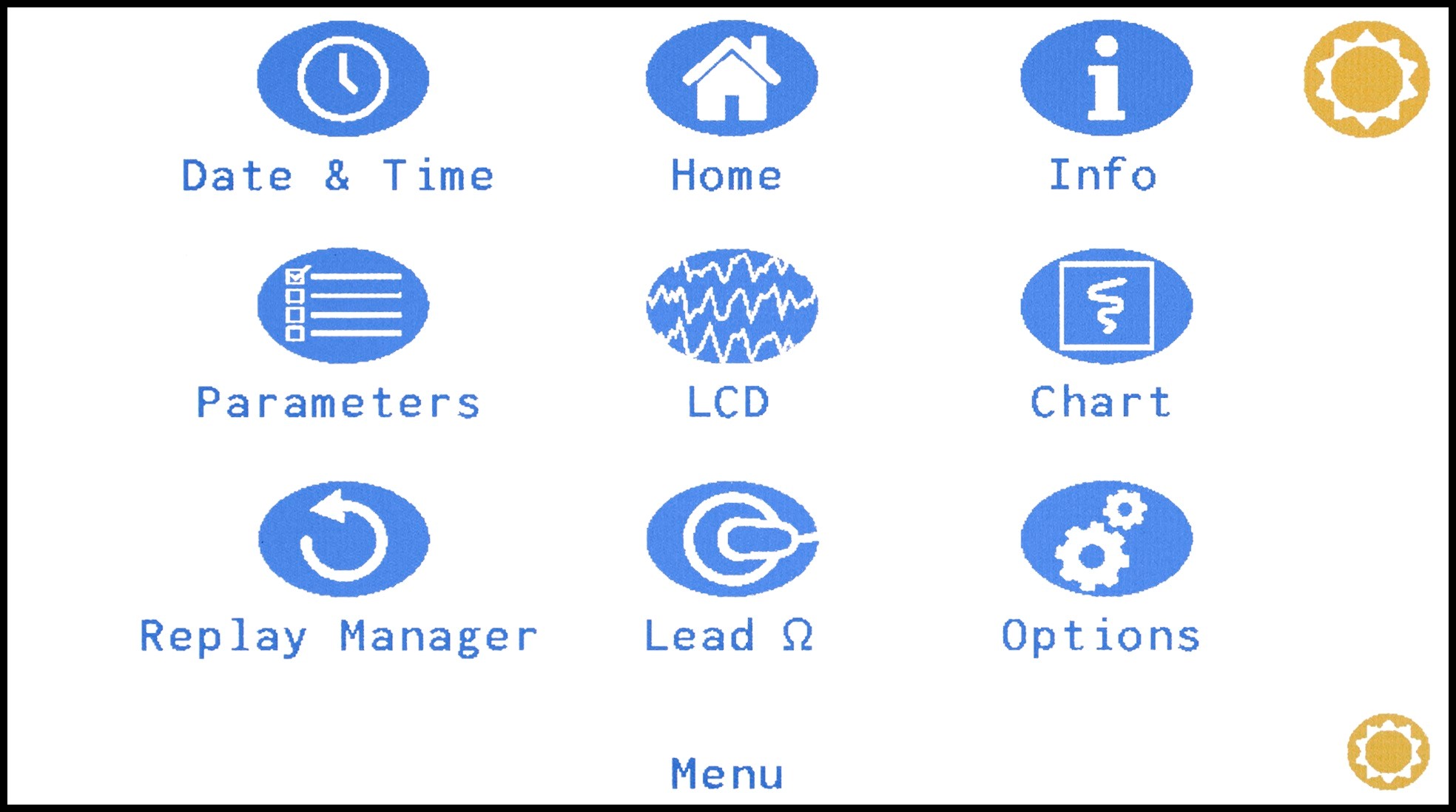 Σigma Stimulus Dosing and Treatment Options
The Σigma comes in two versions: 100 Joule and 200 Joule. While both devices use the same interface and operate by the same principles, they differ in specific features. Based on national regulatory clearances, the 100 Joule device is available in the US and the 200 Joule device in most other countries. Learn more about 100 Joule and 200 Joule stimulus dosing and treatment options.
---